Silo's Tang Soo Tao Karate – The Best Marital Arts Centre For Teaching Karate Classes for Children & Adults In Geelong
Are you looking for a reputed centre for teaching martial arts classes in Victoria? Well, consider approaching Silo's Tang Soo Tao Karate. Sa Bom Dominic Silo established Tang Soo Tao Karate and has more than 2 decades of experience in teaching Karate.
Let your child develop confidence and self-esteem by joining them in our martial arts training classes.
Our Services
Silo's Tang Soo Tao Karate offers a wide range of Korean martial arts classes for children and adults. Our martial arts experts focus on teaching how to balance body, mind and spirit in methods of self-defence to all our learners. The martial classes offered by us will provide confidence to your child.
Here are key services offered at Silo's Tang Soo Tao Karate.
1. Karate Kids: Whenever your kid learns some new skills, it will increase their confidence and self-esteem. Our Korean martial arts classes for kids will make them learn conflict resolution, discipline and respect.
2. Karate Teens: Karate classes for teens will help to build stamina, strength, and speed. Our expert trainers will make sure all our teen trainers experience faster reflexes and stronger muscles. The more teens get practised with us, will get a high chance of core strength and develop balance.
3. Karate Adult: Karate is one of the popular martial arts skills that offers several benefits to adults. Even with the basic learning of karate classes, adults can improve their health, mindset, confidence and self-care. We offer specialized trainers for men and women.
Why Choose Us?
Tang Soo Tao Karate is the best place where you can learn high-standard professional martial arts. We are the No. 1 rated and most recommended classical training centre of martial arts classes for children and adults.
Apart from that, here are lists of a few key aspects that make us the best martial arts training centre for Karate kids, Karate Teens and Karate Adults in the Geelong location.
• 10+ Years of Experience
• Highly Experienced Professional Instructors
• Specializing In Conducing Karate Classes for Children & Adults
• Warm & Encourage Environment
• Free Classes
• Affordable Price
Our Expertise
Silo's Tang Soo Tao Karate was established in 2000 by Sa Bom Dominic Silo at Geelong. We are specialists when it comes to conducting training karate classes for children and adults. Our founder Sa Bom Dominic Silo bags 39 years of experience in martial arts.
All our instructors are well-experienced and deliver training sessions to the very highest standard.
Location & Contact Details
We are located in Geelong, Victoria. We have a lot of trainers from all over the Victoria region.
Feel free to dial us and talk to our experts to develop a healthy body and mind through martial arts skills.
35 John St Geelong West VIC 3218
0418 315 889

Mon – Fri: 9:00AM to 5:00PM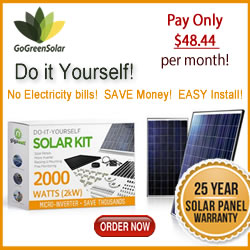 Listing details
| | |
| --- | --- |
| Contact First Name Last Name | Dom Silo |