Rayno Window Film is one of only a handful of science-oriented Total Window Solutions Providers. Rayno offers switchable window film with innovative nanotechnology. Rayno's Smart Film provides boats with style, privacy, and security while saving energy. Visit our website today for more information.
How to Buy Rayno's Window Tint
Our window film needs to be installed by a qualified professional to ensure the proper application. To guarantee this happens, we sell our car tint through qualified window tint dealers who can also help you with installation. We want to ensure that your tint is properly installed, so you can enjoy the full benefits and expected lifespan.
Who are the window tint dealers offering our window film? We have partner vendors across the United States, even in Hawaii! Your local auto body shop or parts dealership may be an authorized dealer for our products. To buy our products, simply find a dealer location near you, bring your car and have your window tint installed! Our Rayno dealer locator will make it even easier to find one near you.
Rayno Window Film started as a vision to create a better quality of life. Light affects our lives in so many ways and our passion is for ideas that positively affect society as a whole and create a more efficient and livable future.
Science is the foundation of innovation. At Rayno, we find innovation within the fusion of existing technologies, which allows us to explore new ideas and finely tune each one into a truly unique blend of modern design and robust construction. From the design phase, we work to create a final product that is of premium quality and that will provide the end user with the comfort and security of knowing that Rayno will protect their investment as well as improve the quality of life for those in contact with our products.
By being conscious of not only the consumer, but also the world around us, we allow ourselves to work towards improving the health and quality of life for the user while also pushing forward the boundaries of the window film industry. A more efficient product means a better quality of life for our customers. By improving the quality of life for our customers on an individual level we're able to make a positive impact on society as a whole. A more efficient society leads to a better world and at Rayno creating a better world is our objective.
"Our mission is to provide true innovation for the window industry. Our goal is to provide the best quality and service to our customers and dealers while leading the window industry in innovation and satisfaction. We strive to lead the market in not only product innovation, but also market innovation by implementing strategies that most efficiently and effectively benefit those who trust in us to protect their investment."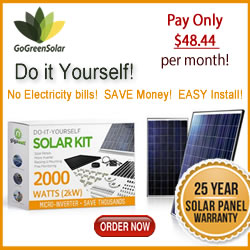 Listing details
| | |
| --- | --- |
| As a Green Business we are in compliance with environmental regulations and take voluntary steps beyond compliance in the areas of | • Energy Conservation |