Namasté Solar's mission is to propagate the responsible use of solar energy, pioneer conscientious business practices, and create holistic wealth for ourselves and our community.
When you select Namasté Solar as your solar partner, you will work with a dedicated sales and design specialist who will help you navigate payment options, benefits and incentives, and project planning. With more than 4,000 systems installed in Colorado, and over 10 years of experience, we bring a successful, customer-centered track record of high-quality solar design and installation.
Turn-key solar engineering, procurement, and construction.
Solar energy solations for businesses and organizations.
Utility-scale solar EPC services and project development.
 Integrated commercial and utility-scale solar development services.
Maintaining Your System
Our O&M agreements include regular monitoring of the health of your PV system and routine preventive maintenance visits. We will work with you to develop a customized plan, or you can enroll in one of our flexible standard plans. In all cases, you can rely on Namasté Solar to handle any unforeseen issues swiftly and professionally.
Conscientious Business Practices
How we define conscientious business practices:
• Prioritize "doing the right thing" above all else
• Contribute to social justice and positive social change
• Contribute to a healthier natural environment
• Benefit all stakeholders equitably (Holistic Wealth)
We make concerted efforts to reduce our environmental footprint through our energy and water use, waste generation, and transportation choices.
Company Initiatives Include:
Our two office buildings are solar powered and LEED-certified.
Our bathroom and kitchen appliances are low-flow and waterless, where possible.
We strive for zero-waste operations, with an extensive composting and recycling program at both offices.
Our office kitchens have disposal stations with labeled bins for paper, compost, plastic bags, and co-mingled containers.
Our warehouses have additional bins for scrap metal, shrink-wrap, and other recyclables.
We have a hard-to-recycle materials station in our Boulder warehouse for items such as batteries, CFL lightbulbs, bike tires, clothing, plastic bubble wrap, those little plastic strips that go around large bulky packages, electronics, and hard Styrofoam, thanks to our partners at Eco-Cycle.
Employees can bring items from home to put into these containers as well, so that we're reducing not only the company footprint, but by extension, all of our individual footprints too.
We encourage carpooling and biking, and provide free bus passes to all employees.
We drive a fleet of converted plug-in electric, hybrid, and biodiesel company vehicles.
We have a voluntary Sustainability Committee that monitors tracking systems, implements process improvements, and brainstorms new ideas and initiatives.
By recycling all of these items, our company has been able to reduce our waste stream to about 15% of incoming materials.
"When I finally pulled the trigger, the process was quick and virtually painless … The install team was great. I also had a technician come over to help with system turn-on (as there was a bit of operator error on my part, which he was very kind about!). The entire process was pleasant, informative, and pain-free. I feel very good about the investment we've made and especially good about making it with Namasté. Thank you!"
Gretchen H., Denver, CO
If you believe in the benefits of solar energy, not only as a way to save money as a homeowner, but also to help protect the environment – spread the solar word! Tell your neighbors, friends, and family about switching to solar energy with Namasté Solar. As a thank you for spreading the solar word, we'll give you $250 cash back once their system is installed, and they will receive $250 off the cost of their system. Now that's solar savings! Give us a call at 303.447.0300.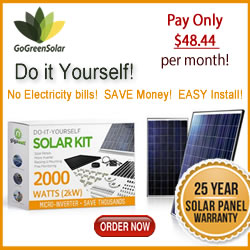 Listing details
| | |
| --- | --- |
| As a Green Business we are in compliance with environmental regulations and take voluntary steps beyond compliance in the areas of | • Pollution Prevention |
| We have been certified as a Green Business/Service by the following organization(s). | Certified BCorp, Environmental Achievement Award: Colorado Depart. of Public Health and Environment, Zero Waste Business Award – Eco-Cycle |