Master Body Repairs – The Most Recommended Shop For All Car Body Repairs & Car Restoration Service At Competitive Price In Melbourne.
Master body repairs – An excellent car body repair shop offering all kinds of vehicle repair services which include Tow Truck Service, Panel Beating, Bumper Repairs, Car Restoration, Hail Damage Repairs, and so for affordable prices in Melbourne.
Our professional and highly experienced car mechanics offer the same high-quality repairs to all car makes and models. However, we are specialists in handling accidental repairs and performing car restoration services. We take pride in keeping your vehicle up-to-date by performing car insurance repairs, and not-at-fault accident repairs as per the latest guidelines of the manufacturers.
Need to fix your damaged or broken car?
Just hire us, our safe hands at Master body repairs will deliver fantastic service and exceeds expectation on the level of work.
Our Services
Master body repairs offer a wide range of vehicle repair services, we are the best smash repairs near me and panel beaters near me locations in and around the Melbourne region. Here are the lists of key vehicle repair services offered by us, take a look.
1.Car Body Repairs
2.Car Insurance Repairs
3.Not At Fault Accident Repairs
4.Tow Truck Service
5.Panel Beating Services
6.Bumper Repairs
7.Car Restorations
8.Hail Damage Repairs
Why Choose Us?
At Master Body Repairs, we offer a wide range of car body repairs including car bumper repair, car hail damage repair, and so. We are the most recommended car body shop for panel beating and crash repairs locally.
Apart from that, here are the lists of aspects that make master body repairs the best vehicle repair shop among others in Melbourne.
• Years of experience
• Highly skilled technicians & mechanics
• 100% customer satisfaction
• Great customer service
• Affordable price
At our car body shop, we put our customers on the first line. Our car mechanics and technicians have years of experience in handling all types of cars, they make sure all the vehicles are delivered after conducting thorough checkups and ensure vehicles are completely safe to run on Australian road conditions.
If you are experienced car damage because of an accident, just call us we have tie-ups with various car repair insurance companies. Our experts make sure you get a proper insurance claim for our vehicle damage. Also, our experts are well-versed in delivering excellent accident repair services. We possess all the types of equipment a normal tow truck company will have, so we can 'tow' your damaged vehicle to our car repair shop at ease and fix your vehicle.
In Melbourne, we are the specialist panel beaters and crash repairs local. We have a team of highly skilled professionals who can assist and advise our clients to get their vehicles back to their original shape.
Car restoration service carried by our professionals ensures your vehicle is back to its original manufacturer's specifications. More importantly, we always discuss with our clients the services we going to deliver along with the methods we follow. This makes our clients know exactly how we going to repair their vehicles.
Hire us! To fix your vehicle and turn it back to factory-level safety and efficiency.
Contact & Location Details
Master Body Repairs is a highly-rated Melbourne-based automobile repair shop. We are the No.1 vehicle repair shop in and around the Melbourne suburban region which includes Springvale, Noble Park, Clayton, Dandenong, Oakleigh, and so.
To know more about us and the vehicle repair service offered by Master Body Repairs, visit our official website Masterbodyrepairs.com.au. Feel free to get in touch with our automobile expert; we are here to assist in fixing your broken vehicle.
http://masterbodyrepairs.com.au/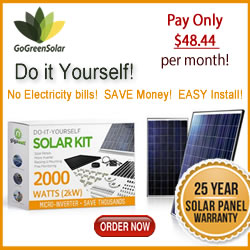 Listing details
| | |
| --- | --- |
| Contact First Name Last Name | Master body Repairs and Mechanical  |