Ludda Care – The Best Disability Service Provider in North East Melbourne Offer Comprehensive Care Services with Exceptional NDIS Support Workers
Ludda Care is a small and personalised disability support provider who endeavours to deliver the highest quality support care services to the needed people. We provide a wide range of NDIS support services and training programs including NDIS Community Nursing, Household Tasks, Life Skills Development, NDIS SIL Accommodation, Travel & Transport Assistance, and so.
All our NDIS Support Workers are highly trained and qualified adequately. Visit https://www.luddacare.com to know more about us.
Our Services
1. Community Nursing: We provide registered nurses at your doorstep under our NDIS Community Nursing program. Our well-trained health care provider offers customised services to make sure all our participants live healthier and happier life.
2. Assistance with Accommodation and Shared Living: Under our NDIS SIL Accommodation program, we help our participants to find secure accommodation to cater to their needs to fulfil their life.
3. Respite Care: Our flexible respite care services are specifically designed to improve NDIS participants' well-being and to ensure they live the best life.
4. Personal Activities: We provide seamless support to our participants to overcome their challenges and be free from stress. Services provided by our experienced NDIS Support Worker cover a wide range of daily activities that will adjust to the needs of our participants.
5. Development of Life Skills: We build confidence and teach participants to live independently through our life skills training program.
6. Travel and Transport: We assist our participants to reach the places where they like to go with our travel and transport services.
7. Household Tasks: From cooking to gardening, we assist our participants to get rid of their struggles while doing their domestic tasks. Our flexible support service will help our participants to achieve their goals.
8. Daily Tasks: Our support staffs help participants to develop skills and strategies to carry out their daily tasks without any dependency. This will lead them toward a successful transition in their lifestyle.
9. Community Participation: We offer a variety of group-based activities and engage our participants in community-level activities. This will create an opportunity for our participants to mingle with the community around them.
Why Choose Us?
• Years of Experience
• Flexible & Accountable Service
• Experienced & Professional Caregivers
• Individualised Support Care
• 100% Customer Satisfaction
Our Expertise
Ludda Care has years of experience in providing support to the needy people of North East Melbourne. We specialised in providing excellent assistance on Daily Tasks, Community Participation, Respite Care, Personal Activities, Development of Life Skills, Travel and Transport, and Household Tasks.
Location & Contact Details
Ludda Care is located in Chadstone, VIC. We have a huge number of happy clients all across Melbourne and North East Melbourne, also from the surrounding suburbs like Preston.
To know more about our services, feel free to dial our below-given customer care number.
Suite 6
1044A Dandenong Rd,
Carnegie VIC 3163
Email ID:
Phone: 0478 252 444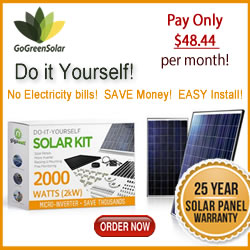 Listing details
| | |
| --- | --- |
| Contact First Name Last Name | Shelly Baisla |