Erdie Industries is an innovative, diversified packaging products manufacturer specializing in mailing tubes, shipping tubes and fulfillment services. We offer a wide selection of standard-size tubes in various designs, strengths, sizes and virtually any order quantity.
With more than 30 years in the tube manufacturing business, we've grappled with the toughest shipping challenges in the world, and combined creativity with methodical testing to create truly superior products.
Our latest idea from CardboardLumber.com is a simple, easy to assemble shipping crate!
Benefits of Erdie Industries, Inc. Wine Shipping Containers
Lightweight and durable

. Our cardboard wine packaging has the strength of lumber but at a fraction of the weight. This gives shippers the best of both worlds: superior protection and lower freight/parcel shipping costs. It's a combination that enables you to offer your customers the most competitive prices and keep your bottom line every bit as strong as our wine crates!

Cardboard construction

. The heavyweight cardboard construction of these wine crates makes for a clean, streamlined appearance and makes recycling and reuse a breeze. Easy to set up, easy to package, and easy to open — these wine bottle shippers are extremely convenient for your shipping crew and for your customers.

Strong

. Erdie Industries, Inc. wine shipping containers easily surpass ISTA 3A standards for parcel shipping. This rigorous standard measures a packaging product's performance "relating to vibration, shock and other stresses normally encountered during handling and transportation in a parcel delivery system." — (ISTA.org).

Reusable

. Not only are these wine packaging supplies strong, they are strong enough to be reused. If you have a closed-loop logistics network, or want to offer your customers reusability as a benefit, our cardboard wine boxes are far easier to reuse than their lumber counterparts.

Wide selection of sizes

. Whether you're looking for a single wine bottle shipper or multiples, we have a crate and inserts to accommodate your needs. And, if you have an odd-size or odd-shaped wine bottle, please talk to us! We have very nimble manufacturing facilities and a strong interest in tackling demanding and unusual packaging requirements — we'd be happy to talk to you about a custom-made size and design for your wine shipping containers.
The cornerstones of our cardboard tube manufacturing lineup, the Twist-n-Pull® and the Tri-Hex® Mailing and Shipping Tubes were not created out of thin air.
Instead, we designed them by LISTENING to our customers and DELIVERING real solutions. Our mailing tubes and shipping tubes will:
Reduce damage and returns
Speed up your production
Eliminate your production entirely if you take advantage of our fulfillment services
Make it easier for your customers to remove contents from tubes
Reduce inbound shipping expense
Reduce outbound shipping expense with parcel and truckload shippers
Streamline storage and handling
Reduce Labor and Improve Quality With The Poster Roll Up Machine
Make the Tedious Job of Manual Rolling Disappear
What could be more tedious than rolling papers and inserting them in a mailing tube? The Poster Roll Up Machine not only speeds up the job, it eliminates wrinkles and creases so your item arrives in perfect condition.
6 to 10 Times Faster Than Manual Rolling!
Heavy-duty and built for high-volume applications, the machine works perfectly for one-page calendars, wall hangings, blueprints and other printed material. It can roll up to eight items per minute, and rolls tight enough to perfectly fit in our Twist-n-Pull® Mailing and Shipping Tubes and Tri-Hex® Mailing and Shipping Tubes.
6-10 times faster than manual rolling and inserting.
Improve workplace ergonomics by eliminating repetitive motion activity.
Reduces the need for seasonal workers or temps.
Fast, efficient and reliable.
Works on any substrate, including vinyl.
Can accommodate any size sheet.
Prevents wrinkles and creases.
1-inch to 3-inch diameter shaft sizes.
Intuitive, simple, user-friendly controls.
Tabletop and freestanding options.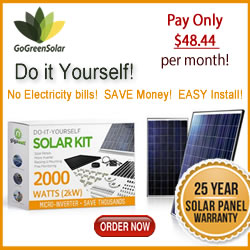 Listing details
| | |
| --- | --- |
| As a Green Business we are in compliance with environmental regulations and take voluntary steps beyond compliance in the areas of | • Pollution Prevention |