It would be best if you never went for DIY methods when it comes to appliance repair. Instead, it would be best if you considered hiring us for appliance repair in Winnipeg. If you're wondering whether you should consider hiring us for your repair work, here are some reasons which will convince you to connect with our experts today.
we have access to the technical information
no doubt you would be using your fridge completely well, but at times the smart fridge that is available today generally gets an upgrade. We have access to technical information, so don't think twice before connecting with us, as we offer the best fridge repair in Winnipeg. You will not find the manual on the Internet, so connecting with our experts is always good, as we have all the technical information. You can connect with us by visiting our website, or you can also call on the given phone number.
Our repairs come with a warranty.
We have an expert team that offers all types of repairs, including dishwasher repair in Winnipeg. You would have encountered a situation where the appliance stops working again after a few days of being repaired. If you do the repairs all by yourself, it means more time is spent repairing the appliance, and more time would be spent on the new part. Sometimes, you might even spend a lot of money on other parts. You don't have to go through any such process when considering hiring us for washer or dryer repair. We offer a warranty on the repairs to ensure that if something breaks again, it will be taken care of quickly.
Your time is worth  something
doing repairs yourself would save you a little money but is it even worth it? You have to remember that your time is worth everything, so instead of working on the appliance, you can enjoy that time with your family or doing the core activities you are doing when you consider hiring hours for your repair work. We'll take care of all the appliances.
Licensed experts have the right tools for the jobs.
All our experts are licensed and have the right tools for the job. If you want to get dryer repair in Winnipeg, you can connect with us because our experts have specialized tools with a design for the repair task. Modern appliances especially depend on various digital tools to complete repairs. We have the tools that will help us diagnose the problem in no time. We'll be able to diagnose potential problems with the appliances instead of leaving you struggling to figure out what problem you have.
You would protect the appliance warranty.
If you are still working with a new appliance under warranty, then attempting repairs yourself will increase the damage, and you wouldn't be able to replace or even repair the appliance. License appliance repairs, on the flip side, like us, will protect the warranty and save you money on potential repairs in the future. So you can connect with us today for washer repair or oven repair services, and we will help you in the best possible way.
Don't think twice before connecting with us at CAppliances Repair, Address: 51 Dr. Michael K Grace Lane, Winnipeg, MB R3W 0N1. You can also call us at Phone:2046982282.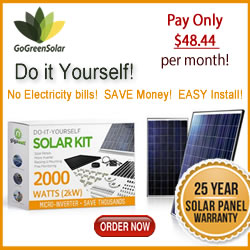 Listing details
| | |
| --- | --- |
| Contact First Name Last Name | CAppliances Repair |