Bit Source is a software development company that designs, develops, and deploys websites, applications, games, tools, interactions, and software solutions.
Providing pragmatic problem solving, modern project management, and diligent quality assurance, Bit Source is positioned to provide complete end-to-end solutions for Marketing, Business to Business, Mobile, and Research and Development needs in all industries and vertical markets. Bit Source is passionate about bringing a high touch approach that clients deserve in today's high tech world. Offering a complete team of programmers, architects, designers, testers, managers, support technicians, and SCRUM masters, Bit Source brings a personal, modern, and well-rounded approach to development. The culture at Bit Source is a down-home, family-friendly environment made possible by the quality individuals in our cross-functional teams. The company's slogan "A New Day, New Way" signifies the intention of re-purposing the great qualities of the local workforce by adopting technology, specifically software development. In addition to a new way, Bit Source stays close to the roots of treating clients with respect and projects with the utmost diligence.
Our capable and committed team of developers, architects, and designers combine creative excellence with technical rigor to develop innovative solutions that meet your business needs while creating an intuitive experience for the user.
Our diverse team of developers combine real world experience with established technologies and an industry leading work ethic to deliver world class products.
Our agile/scrum methodologies immersed in a culture of perpetual learning allow us to quickly adapt to new languages, frameworks, development environments, and platforms.
We will are willing to adapt to our clients' needs and specific product requirements.
We provide our clients with a holistic product development experience. As we guide you through our process, we not only build your product but can assist in content creation, management, and maintenance.
OUR SERVICES
Bit Source is an Agile software development company that focuses on delivering products that meet clients' expectations, budgets, and performance criteria.
Web Design – We provide our clients with custom design solutions per their project requirements.
Digital Media – We produce a wide variety of digital media for your project to be used across the web.
Web Development – We develop solutions for the web to improve your business process and help expand your market reach.
Game Development – We are working on game development internally and would love to hear about your project ideas.
Migrations – If you're unhappy with your current CMS we have experience in migrating sites to Drupal and would be happy to migrate your site.
Database Management – We will upgrade your database and advise you on the best products available to meet your business needs.
AR & VR – We have experience with architectural building tours in VR, and are experimenting with internal AR solutions.
Application Development – We create mobile applications for IOS and Android.
WHAT WE DO
Drupal – We use Drupal as a framework for our solutions as well as a CMS for our clients.
Bootstrap – We design our products to respond to multiple devices and browsers.
UX Design – We use industry standards so that your product meets user expectations.
Front End Design – We walk you through the design process with prototypes and wireframes to meet your vision.
Theme implementation – If you're operating within a tight budget we can provide options to serve your web needs.
Media Design – We create graphics, logos, videos, animations, and page layouts.
Programming Languages – C#, PHP, Bootstrap, jQuery and MySQL.
Training – We train our clients so you can fully manage your own content, or we can manage it for you.
Integrations – We analyze your existing systems and utilize or build modules to integrate your business processes.
Xamarin Studio – We currently develop applications on Xamarin.
Application Development – We develop mobile applications for iOS and Android.
Platforms – We support iOS, Android, and Windows.
Our portfolio consists of websites, web tools, backend solutions, marketing solutions, user segmentation products, mobile applications, web application, and social networks. Our project list and vocabulary expand daily.
Check out an article about us! And another one.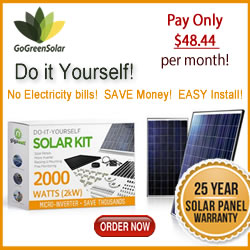 Listing details
| | |
| --- | --- |
| As a Green Business we are in compliance with environmental regulations and take voluntary steps beyond compliance in the areas of | • Pollution Prevention |