BioScapes Treecare Inc. is a family-owned business that has exceeded expectations in the tree service field for over 5 years. For the last 5 years, BioScapes Treecare Inc. has prided itself on three things: professionalism, efficient service, and customer service. We apply these morals to every customer, which means that nobody gets a different service, no matter how big or small the job is. We are a licensed and fully insured tree care service company. Call us today at (510) 335-9595 for a free estimate on your property! We service the entire Bay Area!
Our team has decades of experience working with properties of all sizes. We focus on making every property safe, efficient, and appealing. Your landscape is the first thing customers, guests, and family sees when they visit your property. Allow us to ensure that it is reaching its full potential. Since we are a family-owned company, you can always expect the one-on-one, personal service that bigger businesses fail to provide
Our knowledgeable, certified arborists know how to assess and provide the best solution when it comes to a tree's specific needs. Call us today at (510) 335-9595 to schedule an appointment.
BioScapes Treecare Inc. specializes in tree removal throughout the Bay Area. Our experienced team can remove any size or type of tree from your residential or commercial property without causing damage. When deciding whether to remove a tree, it's crucial to have a professional tree service to examine the tree; sometimes, tree damage may not be noticeable. Our team of highly skilled tree care experts will get the job done right the first time. We work hard to make sure you are satisfied with our tree removal services.
Some of our tree removal services include: Small Tree Removals, Large Tree Removals, Damaged Tree Removals, Diseased or Dead Tree Removals
Tree Trimming
Tree trimming is essential to keep your trees healthy and add appeal and value to your property. Tree trimming is a profession and craft that our certified arborists at BioScapes Treecare Inc. in the Bay Area, have learned through extensive experience and training. We offer commercial and residential tree trimming services throughout the Bay Area. To schedule a free estimate, call us now at (510) 335-9595.
Tree Pruning
Tree pruning is an exact technique used to protect your trees and shrubs. During the pruning process, we will remove any diseased or harmful limbs to protect them from spreading. Our trained team will also use hand shears to tactually remove any buds and or leaves/ that are preventing your tree from flourishing.
Tree Removal
BioScapes Treecare Inc. provides professional stump removal services for residential and commercial properties throughout the Bay Area. Contact us today at (510) 335-9595 for more information or to request an appointment for a stump grinding and removal estimate. Stumps can cause significant problems if left on your property. Tree stumps are unappealing in general; stumps also continue to rot and decompose away, attracting insects, termites, and other wildlife that use the stump as a nest.
Stump Removal
Tree stumps on your property are also a safety hazard and should be removed to avoid injury. Whether you want to remove the whole stump or grind it down to where it doesn't pose any possible risks, BioScapes Treecare Inc. can help! Removing tree stumps from your property will add value and improve your home or business's curb appeal and lawn while repairing and stopping safety risks and bug infestations.
Tree Planting
If you are looking to plant trees on your property, you may be wondering what type, how deep should I dig, how do I know the location is right and many more questions. We plant trees and can recommend what types of trees are appropriate for a specific location. The wrong tree in the wrong location could lead to future problems due to limited growing space, insects, diseases or poor growth.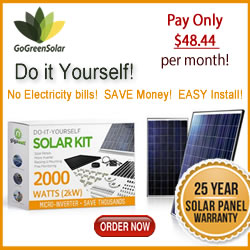 Listing details
| | |
| --- | --- |
| Contact First Name Last Name | Berenice Gonzalez |