The best way to manage your business through web solutions, scheduling, appointment booking and more from My Best Studio All-in-One business software solution. Our software is specially designed for yoga and fitness professionals.
We specialize in providing best, simple and time saving way to manage your Yoga, Pilates, Dance, Fitness and Martial Arts studio. Our Yoga Studio Management Software helps yoga studio owners to manage and grow their studios in Los Angeles, Pasadena, Irvine, Burbank and Glendale.
STUDIO MANAGEMENT SOFTWARE
We will share what we know so that you can watch your business grow!
Studio Management Software handles all the elements of your day to day operations. It manages sales transactions, signups, employees and teachers, workshops, appointments and tasks, interlinks lists for marketing, produces sales reports and much more.
YOGA
PILATES
DANCE
MARTIAL ARTS
FITNESS
PERSONAL TRAINING
CLIENTS
A detail listing of all clients. The client page is very smartly coded as it shows the recently helped clients on top. Further it has an active search, allowing you to find a client from the many thousand clients within few seconds. The active search feature starts narrowing down the client list as you are typing.
CLASS SIGN IN
An easy way to check in a client. From here you can also confirm a client if they were pre-signed up. Client has completed their membership/series, right from this screen option to buy/add a membership package. It even allows you to email or text message a client right from here.
SCHEDULE
The most advanced schedule, allowing you to view it in multiple options: day, week and month. Further sort it by an instructor or a type of class. Right from the schedule screen option to sign up a client or book an appointment. It also has an easy option to sort by classes, workshops and appointments.
REPORTS
Over 40 different types of reports allowing you to easily manage and run your studio with ease. These analytics allow you to make better business decisions for your studio. All reports can be sorted by a specific date range and then exported for emailing someone.
TESTIMONIALS
When I started STS FITNESS, I knew I needed a website that would stand out from all the other personal training studios. After searching for website designers, I found My Best Studio. Immediately we began working on the site. Every time I needed to make a change or add something they were made quickly. They were convenient and responsive. Changes and phone calls were made on weekends and holidays if necessary. I am very pleased with the website.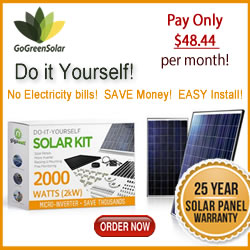 Listing details
| | |
| --- | --- |
| As a Green Business we are in compliance with environmental regulations and take voluntary steps beyond compliance in the areas of | • Pollution Prevention |