Australian Solar Network is an industry directory connecting solar manufacturers, retailers, providers and consumers. Whether you're looking to buy, sell or simply develop relationships, Australian Solar Network is the most important resource you will need. Australian Solar Network is the only source of daily industry news updates, retailer and brand reviews, and new and emerging products and technologies.
We have teamed up with solar panel installers throughout Australia so that we can provide our viewers with independent, competitive and comprehensive quotes on solar panels and other energy saving technologies.
Our team of energy saving enthusiasts work throughout Australia and our head office is based in Brisbane, Queensland. Our network stretches throughout Australia so no matter where your home is we guarantee that we can organize free solar power quotes for you.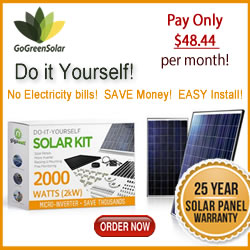 Listing details
| | |
| --- | --- |
| As a Green Business we are in compliance with environmental regulations and take voluntary steps beyond compliance in the areas of | • Energy Conservation |